Musk: Tesla will sell 20 million cars a year by 2030
via:CnBeta time:2020/9/29 6:00:38 readed:65
---
According to futu news on the 28th, musk tweeted that Tesla will sell 20 million vehicles a year by 2030 (2027), and he believes that the sales of electric vehicles in the whole industry will be 30 million. Tesla expects to deliver about 141000 vehicles in the third quarter of 2020, and 483000 vehicles throughout the year. Compared with 2019, the growth rate is about 30%. This is a bright figure in the wake of the global epidemic, as Ford expects sales to fall by 20% in 2020.
visit:
Ali Cloud launched a special college special event 0 yuan experience entry cloud computing rapid deployment of entrepreneurial projects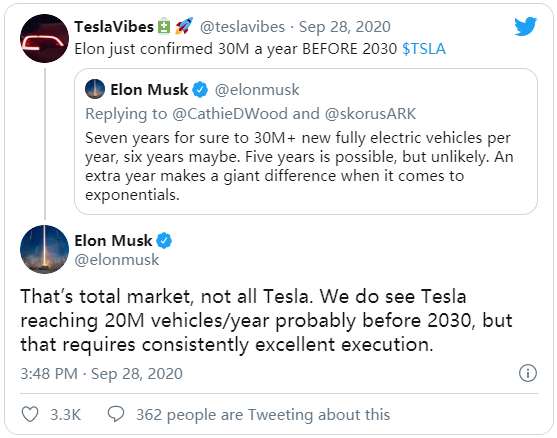 The target of 20 million vehicles is more than 40 times of the expected delivery this year, so the average annual growth rate is about 70%. Although the data may seem exaggerated, Tesla's deliveries grew by an average of about 100% a year over the seven years from 2012 to 2019.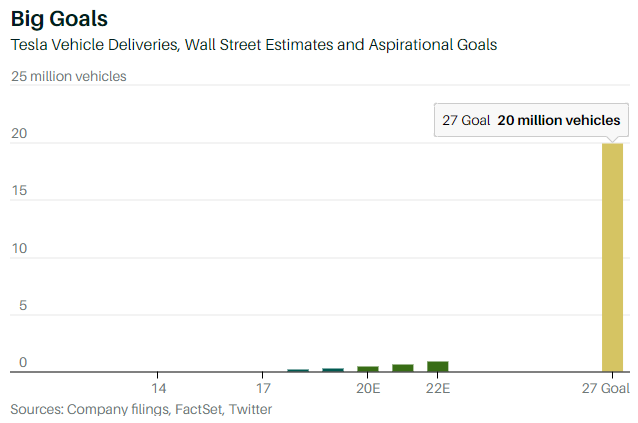 According to musk, 20 million cars will be sold by then, accounting for 67% of the market share of 30 million. In 2018 and 2019, Tesla's share of electric vehicle sales in the United States was about 55%. This is the first two years of significant sales for model 3, the company's low-cost model.
It is worth noting that Tesla achieved a 55% share of electric vehicle sales, with an average price of about $75000. Ford's average price per car is close to $30000.
If Tesla sells 20 million vehicles, that means the company could generate $800 billion in sales and $100 billion in EBITDA.
Do not see clearly? Click for a new code.