"Shocked! "Look! "Desperate! When you click on a "shock shock" article, someone may be reaping the benefits. Reporters recently tracked a production of "title party" false tweets of the network black production case, revealed traffic behind the realization of the "business".
  Frightening headlines about "lockdown" during the epidemic triggered panic buying of supplies by the elderly
"Extremely urgent! Guangzhou tomorrow not a leave!" "Guangzhou emergency! Lockdown tomorrow"...... In June this year, the epidemic situation in Guangzhou was tight, and some scary headlines spread rapidly among some elderly groups. Many supermarkets and meat markets in Zengcheng District of Guangzhou suddenly saw a large number of elderly people buying supplies.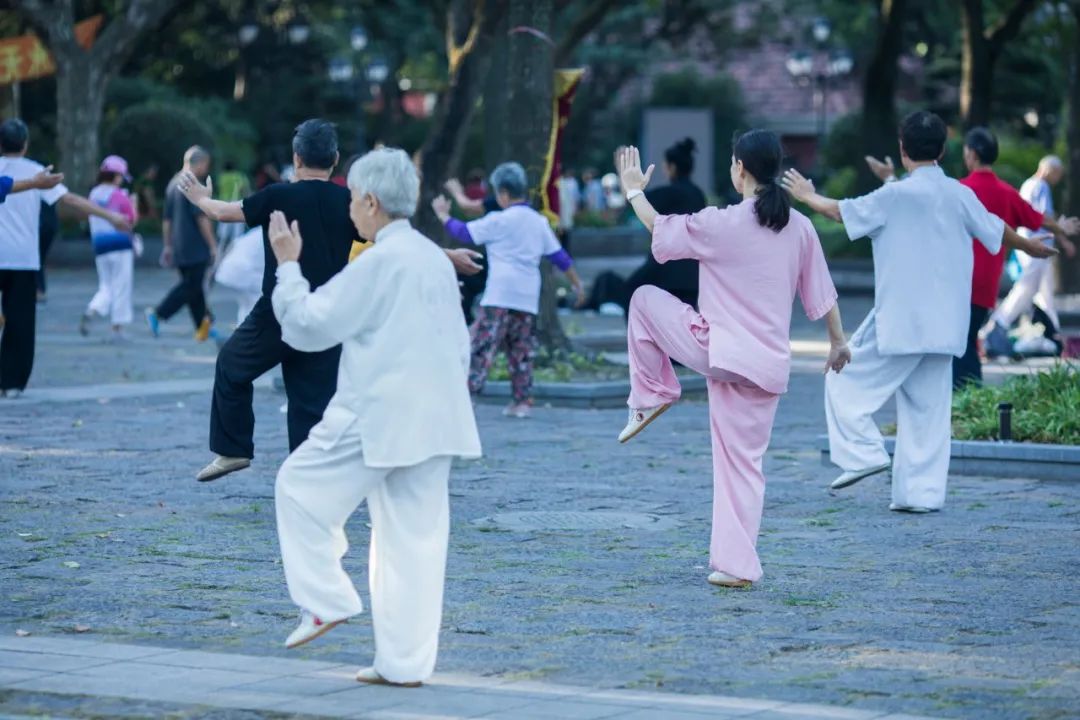 Photo source: Photogram-501415891
The unusual situation attracted the attention of the police. The tweets were traced to a local "information technology" company that churned out tweets with "lockdown" and "martial law" stunt headlines during the pandemic.
"This is an online gang that produces fake clickbait tweets to cash in." Shi Mingrui, deputy chief of the Zengcheng Police Bureau's Network police brigade, said the gang had caused social panic in some areas by Posting tweets that were completely different from the epidemic situation. On July 14, police seized the company. According to the investigation, since March, the gang has pushed and released more than 1,300 "Clickbait" tweets on the wechat public account, including more than 600 rumor articles related to national policies and epidemic prevention and control, with more than 5 million page views and a profit of about 300,000 yuan.
"Title party" drainage realization of chaos is not uncommon. Another online water army group that guangzhou police cracked down on also created online "explosions" on its wechat public account, releasing a large number of rumors about the epidemic. Gu Yuexiong, a police officer from the Guangzhou Public Security Bureau who participated in the case, said that when the net was closed, there were banners everywhere that read "fans are king, cars and houses" and "only by constantly adding powder, powder and powder can we have money and true love".
"These companies generate traffic and collect advertising fees by 'feeding' accounts and churning out online 'blasts'. Each time a user clicks, the company can earn a few cents. But most of what they post is false and false information." Gu Yue Xiong said.
  Flow realization "secret" : catch eyeball, good camouflage, set secret door
Hang "information technology" signboard, but do fake traffic business. Where is the doorway?
First, to catch the eyeballs -- to catch the hot spots of current events, to find "web articles" published through unofficial channels, to copy and add exaggerated words, titles and pictures, and even "to spread rumors is not afraid of big things". Sometimes it even produces a sensational headline, with the text being a picture full of slogans such as "Chinese people repost after reading". "After the epidemic situation in Guangzhou significantly improved, the gang was still spreading the rumor of 'critical situation'." Shi Mingrui said.
Secondly, good camouflage -- reporters noticed that, in order to enhance confusion, these tweets are good at impersonating authoritative sources, such as title pictures and images, often embezzle and clip authoritative media materials.
In addition, for the profit of link advertising, the company specializes in studying the reading preferences of the elderly, and often pushes stocks, health and wellness, and chicken soup for the soul to enhance reading stickiness and attract the elderly to click and forward.
Third, set a secret door - "return" to "jump", advertising page is difficult to close. Not only are the tweets automatically loaded with ads, but there are also hidden traps, "in the upper right corner of the page," Mr. Shi said.
According to the introduction, these ads for investment financial management, health preservation products, the content of true or false is difficult to guarantee. Advertising companies in the background to the article traffic settlement, a click of 30 cents. To increase the number of hits, gang members each have multiple mobile phones online 24 hours a day, multiple wechat accounts and chat groups with several hundred members each.
  We will adopt multiple measures to strengthen governance and protect a clean cyber environment
According to the wechat team, rumors on wechat in recent years have focused on food safety, medical care and social issues. During the epidemic prevention phase, rumors and fraud related to the epidemic increased.
"It is permitted to publish advertisements on Internet platforms by individuals or official accounts, but spreading rumors is illegal. Some 'clickbait' with exaggerated headlines to attract traffic to cash, many people this legal awareness is weak, we need to strengthen the publicity of the law." Shi Mingrui said.
Zhu Wei, deputy director of the Communication Law Research Center at The China University of Political Science and Law, said that a large number of "clickbait parties" on the Internet are committed to creating "viral articles" and even fabricate false information or rumors, which is a typical disorder in cyberspace.
At present, China has intensified efforts to control the disorder in cyberspace such as fake traffic. In January this year, the Cyberspace Administration of China (CAC) issued a newly revised regulation on the Management of Internet Users' Public Account Information Services, with emphasis on cracking down on illegal activities such as fake information and traffic.
The experts suggested that, on the one hand, public security organs should strictly punish online illegal activities such as fabricating false information and illegal diversion and promotion. On the other hand, we should strengthen industry common governance. Previously, the ministry has asked for mobile App end opening the window, computer PC pop-up ads "jump" to "close out" regulation, experts suggest continue to focus on secondary web site difficult to "shut down" phenomenon, to provide users with a clear, effective and significant information close options, too little to use false or close button misleading to the user.
In addition, the respondents called for "paying attention to the safety of the elderly using the Internet." Statistics show that as of June 2021, China had about 120 million Internet users aged 60 or above, accounting for 12.2 percent of the total, with the proportion of "silver-haired phubbers" on the rise.
In addition to their children's companionship and guidance, Zhu suggested that mobile operating systems, social networking and information apps develop "clean models" suitable for the elderly, which automatically filter false information through technical models and constantly squeeze the space for fake clickbait traffic.
Edit | Lu Xiangyong & have spent Lavinia chan