According to reports, due to the increasing relationship between Microsoft, Amazon, Google, Apple and Meta (Facebook Parent Companies) and other Internet giants, the "Internet Association" (IA), which has been established in the 11-year-old technology industry (IA).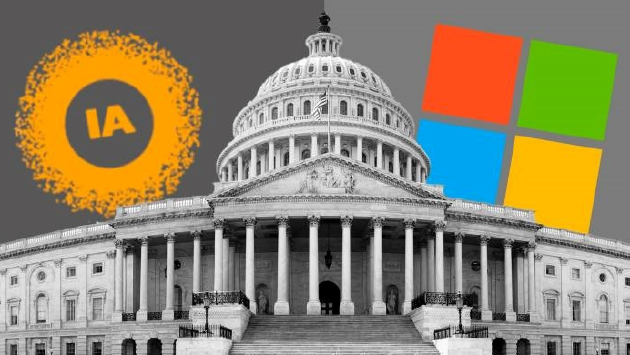 The US "Internet Association" is headquartered in Washington, which claims to be "unified sound" in the Internet industry. The Association announced today that it will be closed at the end of this year. Previously, Microsoft and Uber and other companies withdrew fund support and left an insurmountable fund gap.
"Internet Association" said in a statement: "Our industry has experienced huge growth and changes. This closing association is also the natural result of this evolution."
The industry observer said, the closure shows that the policy objectives of its large technology company members have become more and more different, and Microsoft is particularly hoped to maintain a distance from Silicon Valley (exempt from anti-monopoly allegations).
Anti-monopoly Sports Organization, Open Markets Institute, executive director, Barry Lynn, said: "Microsoft has realized that it doesn't want to contact Google, Meta and Amazon."
At the same time, some smaller technology companies are frustrated because their priorities are inconsistent with the agenda of large-scale technology companies.
YELP Public Policy Director Lud & Middlee said on Twitter: "A few years ago, the Internet Association can save yourself by expeling a large-market value of more than $ 500 billion in big companies." YELP has quited in 2019. The association. Luode & Middot; Luo said: "I put this suggestion to the leaders a few years ago, but I was refused, so we quit."
A person who is familiar with Microsoft decisions said that Microsoft believes that the continued funding of the Internet Association has no meaning. The membership fee of the association is based on the size and revenue of the company. Earlier has reported that Microsoft is one of the biggest contributors of the Internet Association, paying $ 800,000 to $ 1 million per year. In this regard, Microsoft refused to comment.
Although Microsoft is the second most valuable technology company in the United States, the company has always been able to avoid the latest concerns of antitrust. Unlike Meta, Google, Apple and Amazon, CEOs, Microsoft CEO Satia & Middot; Nadla (Satya Nadella) was excluded at the May 20020, and others were summoned. Accept a long time to ask.
In addition, Microsoft has not become an anti-monopoly target of the US Federal Trade Commission (FTC). As we all know, Microsoft has encountered anti-monopoly allegations in the beginning of this century, and the company has been split. Lin En said that Microsoft is keen to keep the distance from competitors, because "they have experienced pain."
Opensecrets data shows that Microsoft is lagging behind Amazon and Google in 2021 lobby expenses. The first three quarters of this year, Amazon is the most active, lobby expenditure is $ 15.3 million, while Google and Microsoft are $ 9 million and $ 7.8 million respectively. These numbers do not include their contribution to industry organizations such as Internet Association.