Microsoft released the EDGE browser based on the Chromium kernel in 2020, and the Microsoft, which will subsequently provides functional updates for the new EDGE browser, which is a web disk product that Microsoft is quite valued.
Currently, the Edge browser supports PDF reading is very good, such as supporting a PIDF editor, supporting a PDF password generator, supporting vertical labels, better control of tracking or notifications, and more. now,The EDGE browser has improved new features in PDF.
At the beginning of 2021, Microsoft added a screenshot function in the Edge browser, and users can screen capture on the web. However, this feature does not support PDF documents, nowMicrosoft started to improve this feature and make it suitable for PDF.
It is understood that Microsoft did not develop a new screenshot tool separately for PDF, butDecide to improve the screenshot function of the current EDGE browser,To achieve support for PDF. From Edge Canary Version 99.0.111.0, you can perform a full screen screening of PDF documents with multiple pages.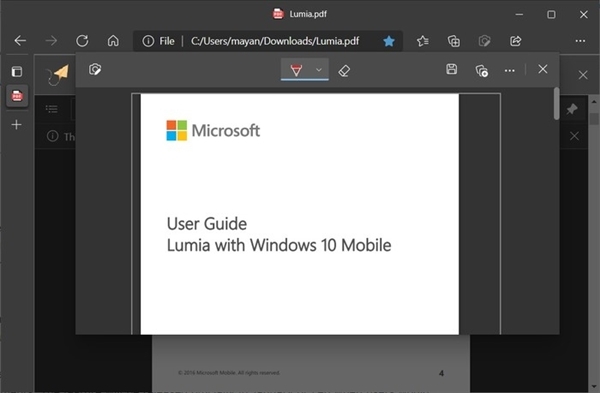 If you want to experience this feature first, you need to download the Canary version of the Edge browser, and then find the appropriate option. After opening the PDF document, click the browser menu, select the screenshot, you can open the screenshot tool to capture the contents of the PDF document.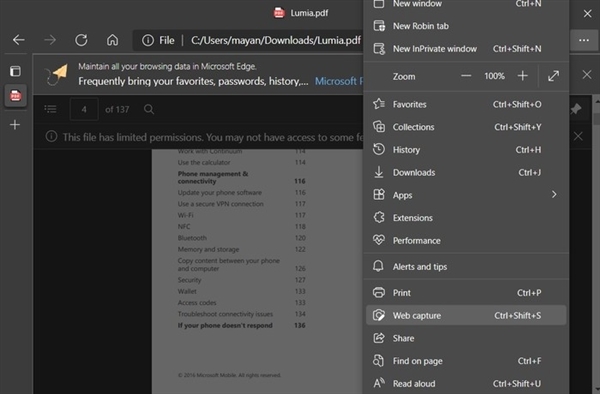 Of course, you can use Ctrl + Shift + S shortcut to activate the screenshot tool. The user selects the area you want to capture in the screenshot process. After completing the screenshot, another menu will pop up to facilitate adding comments, and users can paint on the screenshots in screenshots in a variety of different colors.
At present, the EDGE browser is still in the test phase of the PDF screen capture, which may be officially released next year or February, while the user will be able to conduct a comprehensive test.
In addition, Microsoft also performs large upgrades related to the new EDGE browser.
According to the media broke the news, Microsoft's related files show,New API allows users to copy and paste a variety of files between Windows 10 or Windows 11 browsers and local applications. However, it is currently not determined when the function will go online.