By Zhao Yajiao
Talk for a while before going to bed, dream of the world. Hello listeners.
As the year 2021 draws to a close, media outlets are taking stock of the year's events, and popular software is providing us with a variety of year-end reviews. Bits and pieces of words on weibo, photos posted in moments, or traces of use and sharing on a certain software will form our exclusive memories. We seem to love these moments, both when we recorded them and now when we look back. Some media refer to this kind of fragmentary and amplifying recording method as "Moments recording", which is also known as instant fragment recording. Today, we're going to talk about that.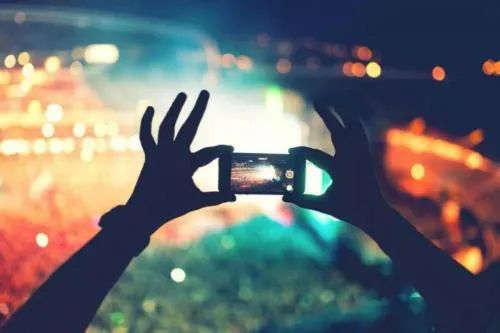 Figure source network
What are the "Moments Type records"? The recent popularity of "plog" is a good example of freezing a moment in your life and Posting it with text. "Live", slow motion and short motion between photos and video, as well as a few seconds of video provided by mobile video software, provide us with more ways to record. In addition, the traditional thoughts, comments and jokes we freely post on social media are also records of instantaneous fragments. We use words, pictures, videos and sounds to make memory slices of the situation and mood at a certain moment, which can be shared instantly and retained permanently.
Different from writing and shooting specially completed, instantaneous fragment recording is characterized by capturing those seemingly ordinary but truly touching details of our lives at any time and place, which has a strong influence. When I was working overtime, the lights in the opposite residential building were lit. When I was lonely, I suddenly came to rub against my little wild cat. The plants I had kept for a long time finally grew buds... These fragmented life scenes are actually ordinary bits and pieces in our daily life, but they are precious because they condense all the thoughts we have at this moment. This record may be a little rough, but it is true enough that it belongs to every ordinary person of us at our fingertips. No amount of language or technology can replace the feeling of being alone in this moment.
Another aspect of instantaneous fragment recording lies in its immediacy of sharing. The development of social media and the abundance of mobile phone software provide convenient and effective means for recording and expressing individual instantaneous fragments. Do not have to make a big effort to plan the layout, just a simple operation can be published and shared, the other side does not have to spend too much energy to understand the situation and mood of the sharer, at the same time to achieve the same frequency of emotional resonance. The popularity of instant recording reflects people's inherent desire for instant communication. Unlike direct expression and talk, this kind of sharing expects empathy and calls for sympathetic friends.
Figure source network
Life in the present will eventually become the past, but because of the existence of records, they can be constantly looking back and frozen as "eternal". At the end of the year, when we look back at our circle of friends over the past year, the use track sorted out on the software will bring us back to the scene of memory and give us a sense of life. These instantaneous fragments are like "points", which can be connected in series to draw the "surface" of life. We can not step into the same river twice, but we can keep the image and mood when we step across the river, to be remembered later. In this way, we redefine time to maximize the extension of the present and transmit it to the future into which we will eventually enter.
As "One Hundred Years of Solitude" begins: "Many years later, as colonel Aureliano stood before the firing squad, he would remember that distant afternoon when his father took him to see ice." This sentence links the past, present and future together, thus becoming a classic. Time is an unmoored ship, and we fight against time through instantaneous fragments. Record the fleeting present, even if it will eventually become the past, it will remind us of the beauty of the past at a certain moment in the future.
In fact, no matter what kind of record we adopt, it reveals the value of beauty and love of life, and its core is a positive attitude towards life. Time flies, the memory will always be vague, but when those properly placed records will outline our life, those familiar pictures, those hidden heart moving, will make us more sure of their growth, but also love this colorful world.