Edit / 纯
Christmas this year, the Yuan universe was fired again. Facebook Meta Meta Oculus VR Application breaks the milestone on Christmas, becoming the most popular application in Apple Apple. As people download, it is used to manage Oculus VR helmets, and its topsite indicates that Meta's VR helmets have become the most popular technology gift for Christmas.
According to Apple App Store, the US free application list shows, the day of Christmas, Oculus downloaded the top, defeated the long-term leading apps such as Tiktok, YouTube, SnapChat and Instagram.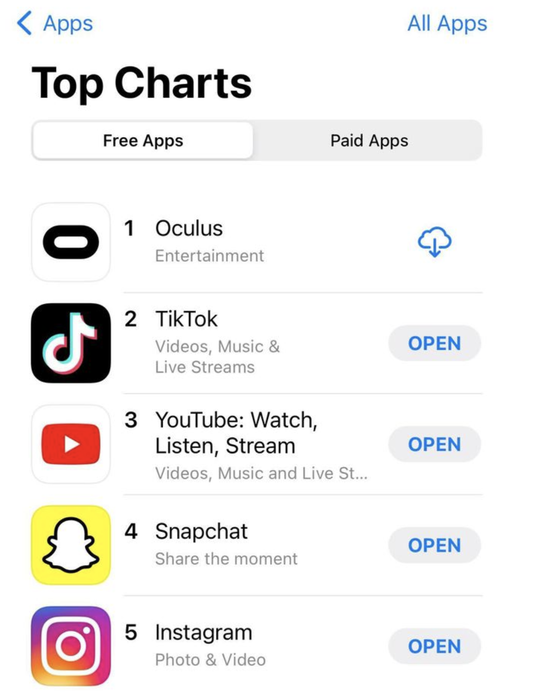 In this influence, Meta stock prices rose more than 3.26% on Monday to $ 346.18, which is the highest in November. This year, the shares have risen nearly 30%.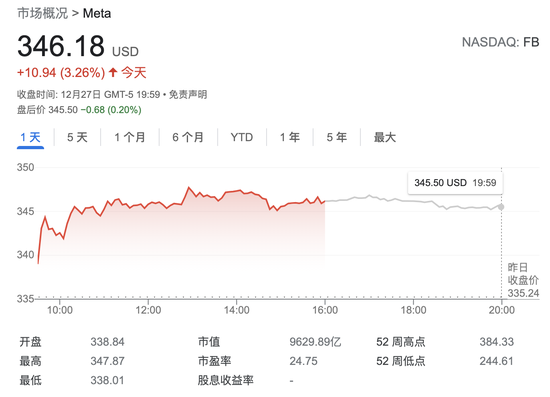 KEYBANC CAPITAL MARKETS analyst Justin Patterson pointed out in a report released on December 26, in Christmas Eve, Oculus became the top five entertainment applications in 5 countries, and in the United States ten. And on the day of Christmas, Oculus became the most popular application in the United States.
He pointed out that the application download data shows that Oculus is a popular holiday gift, which may benefit from the shortage of the game console.
Meta focuses on the field of Yuancai
Meta has been focusing on the Yuan Cosmic Field, which announced from Facebook from Facebook in October this year, and the company has always dominated the discussion of the Yuanfang.
Earlier this year, Meta CEO Mark Burberg said that the Yuanhe Banye will "become a mobile Internet" and expect the company to invest at least 10 billion US dollars to build a virtual world.
In the field of Yuancai related hardware, the most important thing is a VR header device, and the Yuan Cosmic fire also promotes the sales of VR equipment. Organization pointed out that in the early days of the development of the Yuancai market, the VR head will become a battle necessary. Zhongtai Securities pointed out that Meta VR is expected to "dominate the world" before the Apple added the battle.
Although Meta did not announce the sales of VR helmets. But since the sale in October last year, Oculus Quest 2 has been enthusiastic. According to IDC data, as of the second quarter of this year, Meta in the VR hardware market is leading the lead, accounting for 75%.
Goldman Sachs also said in the study of "Outlook Web 3.0" in the future of the WEB 3.0, the "Outlook Web 3.0", this year, said that this year consumers have very high accenesis on Oculus Quest 2.