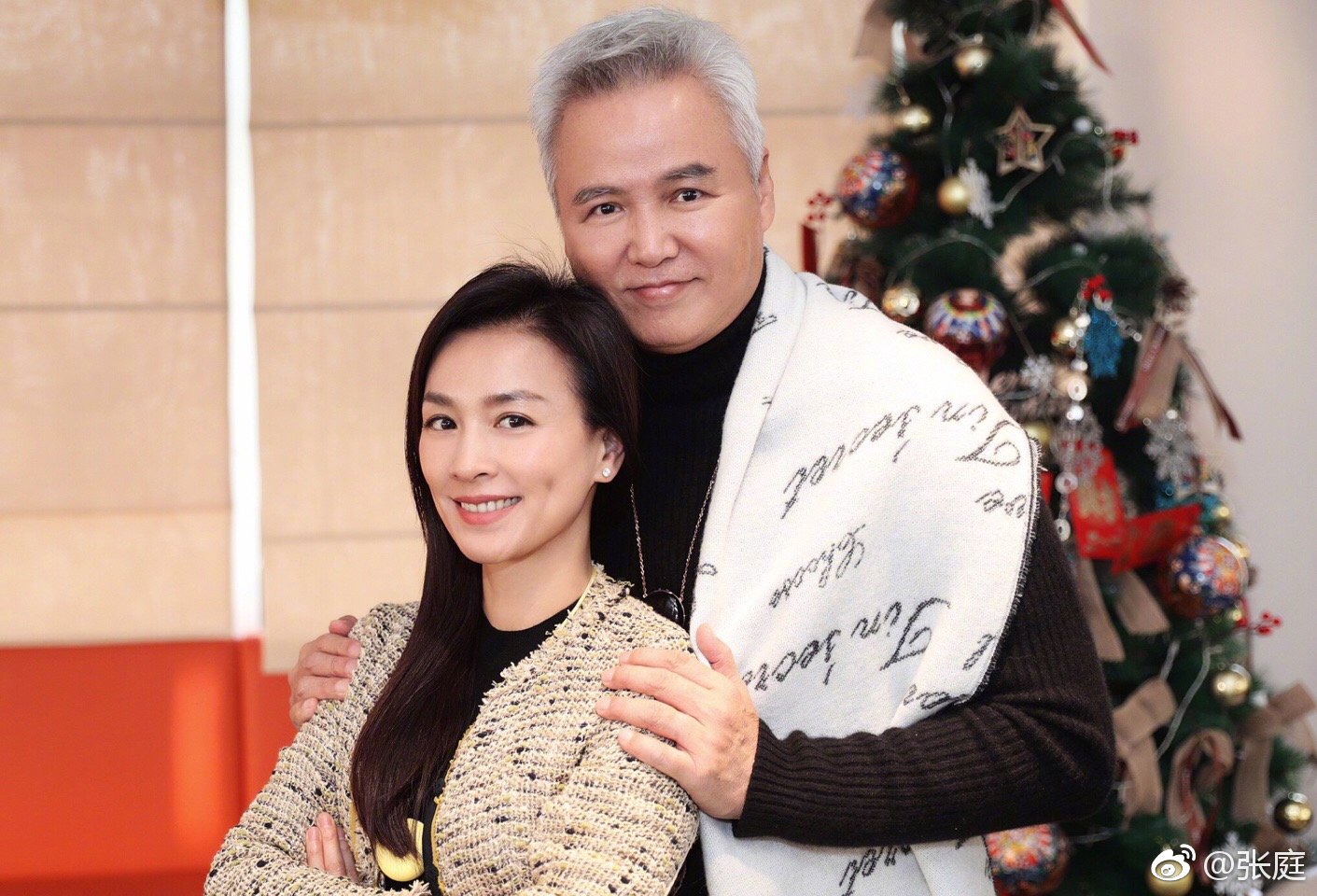 ▲ Mr. And Mrs. Zhang Ting. Photo/Zhang Ting weibo
In recent days, the company set up by star Zhang Ting and his wife was investigated by law enforcement authorities in Yuhua District of Shijiazhuang on suspicion of pyramid selling, causing public concern.
According to the staff of the anti-unfair competition division of Yuhua District Municipal Supervision Bureau, the case has entered the audit stage, namely the financial data and background audit of Shanghai Daerwei. The next phase of the case, involving a decision on penalties and the amount of penalties, is expected to take months.
In recent years, Zhang Ting and his wife have gained a high profile on the Internet. They have built a huge business empire by selling beauty products online. Celebrities may bring their own traffic with them, but if they use their influence to engage in activities suspected of being illegal, it will inevitably be accompanied by strong legal intervention.
  The scientific community is divided into social e-commerce and pyramid schemes
The main legal basis for Chinese law enforcement departments to enforce the law against pyramid schemes is the Regulations on The Prohibition of Pyramid Schemes issued by The State Council in 2005 (hereinafter referred to as the Regulations). It has been 16 years since the implementation of this administrative law. During this period, China's commercial market environment has undergone great changes, the most prominent of which is that the Internet has begun to fully penetrate into daily life.
With the development of Internet information technology, pyramid selling activities are increasingly shifting from offline to online, and showing different characteristics from offline pyramid selling. How to scientifically and reasonably identify the relevant behaviors constitute pyramid schemes, and then effectively attack and govern them, has become a new issue facing law enforcement departments. This time zhang Ting company involved in pyramid selling problems, and Internet marketing is having an inseparable relationship.
For network pyramid schemes, we must pay attention to the essence through the phenomenon, the use of various network tools in the name of e-commerce model innovation, to engage in pyramid schemes, effectively identify, targeted attack and governance.
Article 2 of the Regulations defines the concept of pyramid schemes, and Article 7 summarizes the main types of pyramid schemes, which are commonly known as pulling heads, charging entry fees and team remuneration. In recent years, law enforcement agencies have largely relied on these rules to determine whether the activities constitute pyramid schemes. It should be said that the law enforcement effect in recent years is very significant, illegal pyramid selling has been effectively contained.
But after entering the Internet age, especially due to the rise of social media, with the aid of network relationships and contained in the circle of friends of business opportunities, to engage in business activities of the social rapid rising of electricity became important supplement of the traditional platform type electric business, and social electricity on the model seems to have some kind of external similarity with MLM.
For example, both social e-commerce and pyramid marketing rely on interpersonal relationship to carry out product marketing through acquaintance recommendation, and corresponding service promotion fees will be allocated among promoters. In this case, how to scientifically and reasonably distinguish legitimate social e-commerce and pyramid selling has become a question for many law enforcement personnel.
▲ In the early morning of December 29, Zhang Ting and his wife's company official account responded that everything was normal and they would actively cooperate with relevant departments. Photo/SCREENSHOT of TST Court's secret official Weibo account
  Whether the business model is socially harmful
For the existence of various e-commerce marketing modes on the network, whether constitute pyramid selling behavior identification and identification, should pay attention to the essence, rather than only look at the external form. The essence of this is to analyze whether the relevant business model is intrinsically harmful to society. That is, no matter what kind of business zhang Ting couple, as long as it conforms to the nature of pyramid selling, suspected of illegal.
The social harmfulness of a business model mainly refers to whether the relevant business plan is inherently fraudulent, such as advocating "gain for nothing", advertising can "make money", can make a fortune overnight, etc.; Whether the money flowing and profits generated in its business plan have a sound business basis, based on valuable services, or based on the damage to the legitimate rights and interests of specific groups of people; The relevant business model, whether it is sustainable, whether there is a logical group of victims -- namely, the last person to take over the game of drumbeat and flowers; Whether there are real and valuable commodities or services in the commercial system, and they are not props that deviate seriously from their actual value, but have objective and fair market value.
Based on the above standards, combined with the provisions of Article 2 of the Regulations, it should be possible to properly distinguish legitimate e-commerce from network pyramid selling, so as to achieve a precise attack on network pyramid selling activities and protect the property safety of the public.
Of course, in order to avoid accidental injury to legitimate e-commerce operators, the identification and definition of MLM should be carried out in a scientific spirit and prudent manner, otherwise it may inhibit the development and enthusiasm of social e-commerce enterprises with positive social and economic value. This tendency should be avoided.
In addition, it should be noted that article 2 of the Regulations, when defining the concept of pyramid schemes, particularly emphasizes the identification of pyramid schemes, and should not only look at the external characteristics of relevant behaviors, but also carry out specific behavioral consequences analysis. That is to say, the relevant behavior must be "seeking illegal benefits, disrupting economic order, affecting social stability", which constitutes pyramid selling. The emphasis on behavioral consequences in the legislative definition of pyramid selling is an indispensable reference factor for identifying behavioral attributes.
Therefore, when cracking down on pyramid selling, on the one hand, law enforcement departments should be vigorous and vigorous, so that pyramid selling activities can not be changed to avoid legal sanctions; On the other hand, careful determination is also needed to avoid accidental injury to legitimate e-commerce operators.
According to media reports, at present, Zhang Ting couple's micro goods brand "TST court secret" is still recruiting agents. Regarding the nature of the case and the determination of responsibility, we still need to wait for the results of the investigation, and expect the law to give a rigorous and responsible judgment, protect legitimate business, and severely punish illegal disorder.
Staff Writer & NBSP; |  Xue Jun (Professor of Law School, Peking University, Director of E-commerce Law Research Center, Peking University)
Edit | Xu Qiuying
Proofreading | & have spent li-jun