Author: Zhang Xiaoya
The website of the Chechen government was "hacked" 12 hours after chechnya announced it would send troops to Ukraine, Anonymous said on Its Twitter account.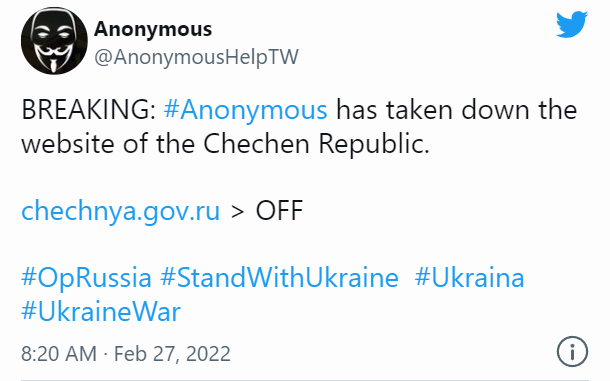 Anonymous, which declared a "cyber war" against Russia on Friday, carried out several cyber attacks on the websites of some Russian government agencies, including shutting down the website of the Ministry of Defense for several hours, the BBC said. RT, a Russian state media outlet, also confirmed that an attack on Friday slowed the site down and even crashed some pages.