Phoenix network science and technology news, March 15, Hong Kong stocks fell yesterday Chinese technology giants, well-known investor Duan Yongping again. At noon on The 14th, Duan Yongping released two updates in a row, saying, "This Friday, there will be a batch of 145 apples put expiration, sold a long time ago. You can consider putting half of the money in Tencent." This morning, Duan Yongping again posted a dynamic said, "tomorrow is ready to take BRKB (Berkshire) for a point, not to wait."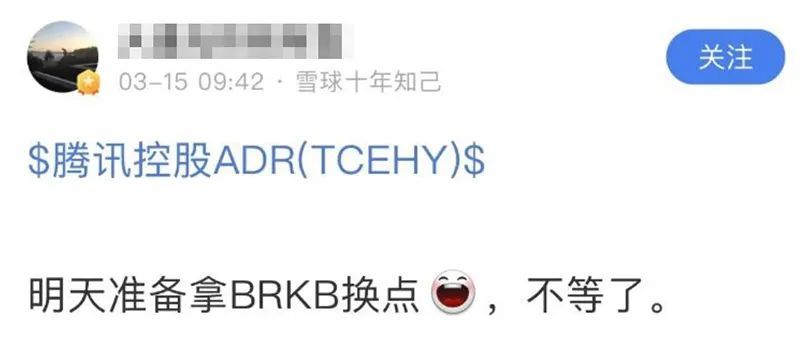 Chinese tech stocks tumbled in Hong Kong yesterday, with Tencent closing down nearly 10 per cent.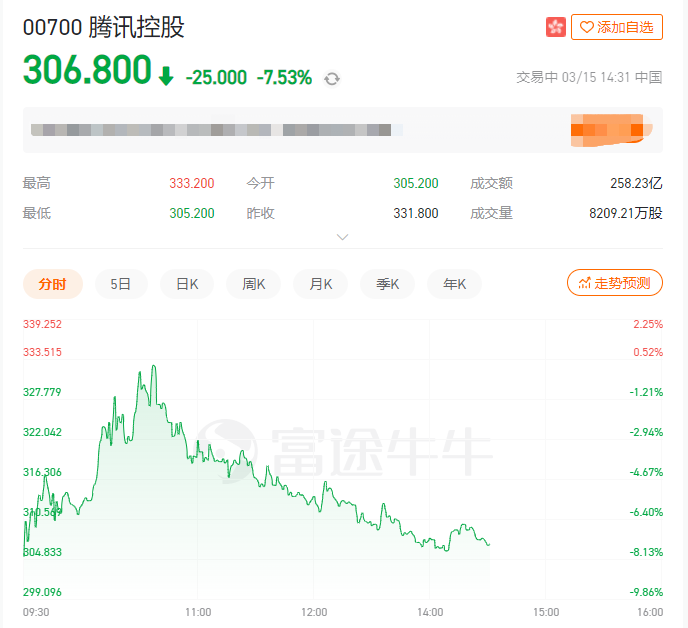 Tencent shares continued their downward trend today, down 7.53% at HK $306.8 as of press time.