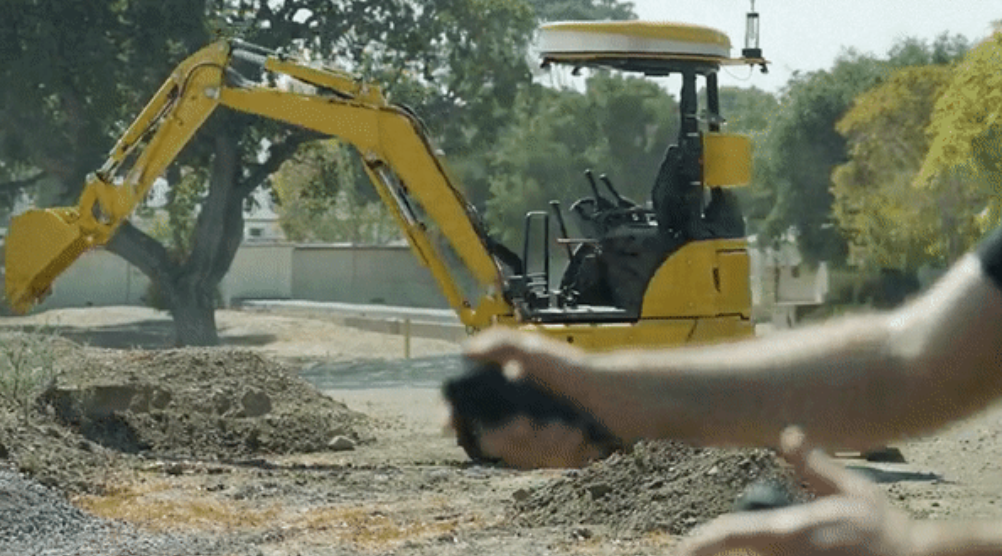 Big Data Digest works
Author: Mickey
"Which excavator technology is stronger?"
Whether it is this familiar advertising slogan or the various "excavator professional competitions" seen on TV, it can be seen that experienced excavator drivers are a partThe threshold for professionalism is quite highThe degree of refinement of the operation of the profession requires years of operation accumulation and skill, which also makes the manpower of this job have been relatively short.
But recently, Stanford research institute SRI International has developed a new way to drive excavation, using VR glasses,Like playing a game, the development of a new way of human-computer interaction under the excavator driving mode, can make the excavator's "rocker arm" imitate the movement of human arms, the operation threshold is low, novices can get started driving as soon as possible, and the fineness is also quite high.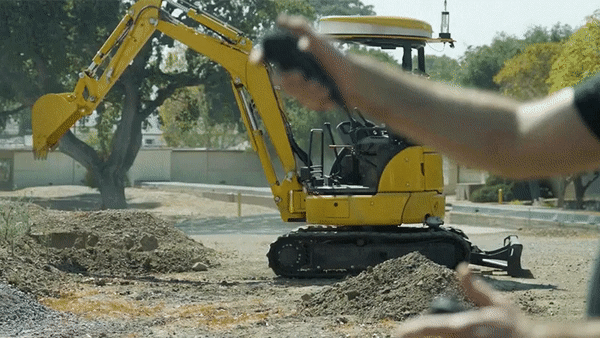 On the one hand, this lowers the threshold for employment, on the other hand, the remote operation mode also ensures the safety of the driver. These cameras can even let the excavator run on its own if needed.
Excavator driving status: high operating threshold, shortage of personnel, dangerous working environment
If you open an excavator driver job recruitment software, you can see that a large number of excavator drivers are actually hired all over the country. According to statistics, the global excavator market size was 44.12 billion US dollars (about 285 billion yuan) in 2018 and is expected to grow to 63.14 billion US dollars by 2026. As a basic tool vehicle for infrastructure construction, mining and rescue applications, construction companies around the world are currently facing a shortage of skilled operators for large machinery.
Not only that, but some excavators operate in a more dangerous environment that will affect field operatorsHealth and safety pose a threatExcavation accidents such as poisoning and landslides also occur from time to time.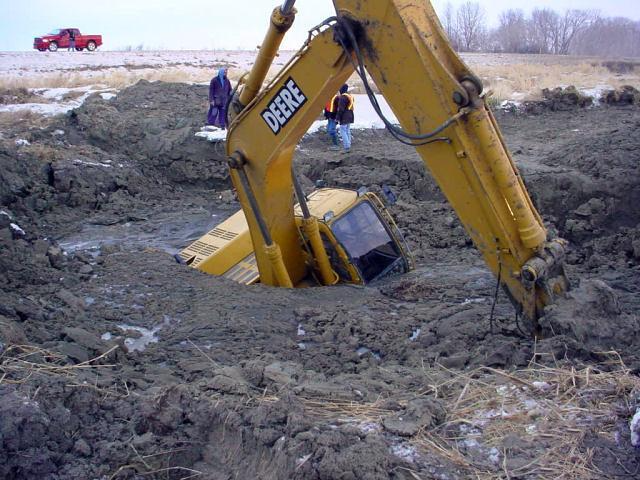 Since excavators often need to operate in hazardous environmental conditions, researchers are also looking for breakthrough solutions to lower the operating threshold of excavators, such asA new way of human-computer interaction。
In general, training a professional excavator driver usually takes months of courses, but think back to when the Nintendo Wii first brought motion control games to the masses.
Do you remember how long it took you to master the Wiimote controller? A few minutes.
So, is it possible to apply this common "WYSIWYG" approach to the driving of excavators?
The Future of Excavators: "Human-Computer Interaction" Like Playing Games
That's the idea behind the prototype excavator developed by SRI International, a research institute from Stanford University that has been responsible for many technological innovations over the past 75 years, including the earliest origins of Siri and Yamaha's self-driving bike.
Like current self-driving cars, SRI International believes that in the future, excavators should be smart and easy to maneuver. For example, an excavator is equipped with multiple depth-sensing 3D cameras pointing in all directions, as well as antennas and wireless communication hardware. If needed, these cameras allow the excavator to run on its own, following pre-programmed instructions, telling it where to dig, and it can follow these instructions all day and all night long.
Its autonomous capabilities also include intelligent personnel detection when someone is too close to it, including in blind spot areas where human operators may not be able to spot someone approaching, tapping opportunities to pause work and flash warning lights.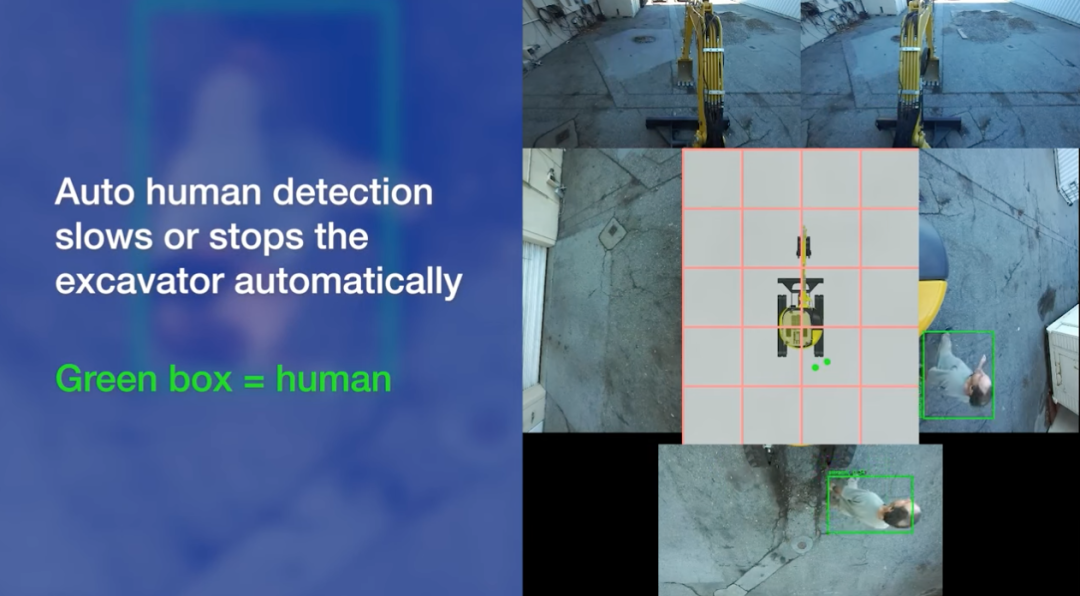 Even more interesting in the video released by SRI International is the innovation in the way drivers interact with excavators. We can see a skilled operator wearing a VR headset seeing what the excavator sees anywhere in the world via the network, and can manually control a set of remote joysticks and start working, even if the construction site is thousands of miles away.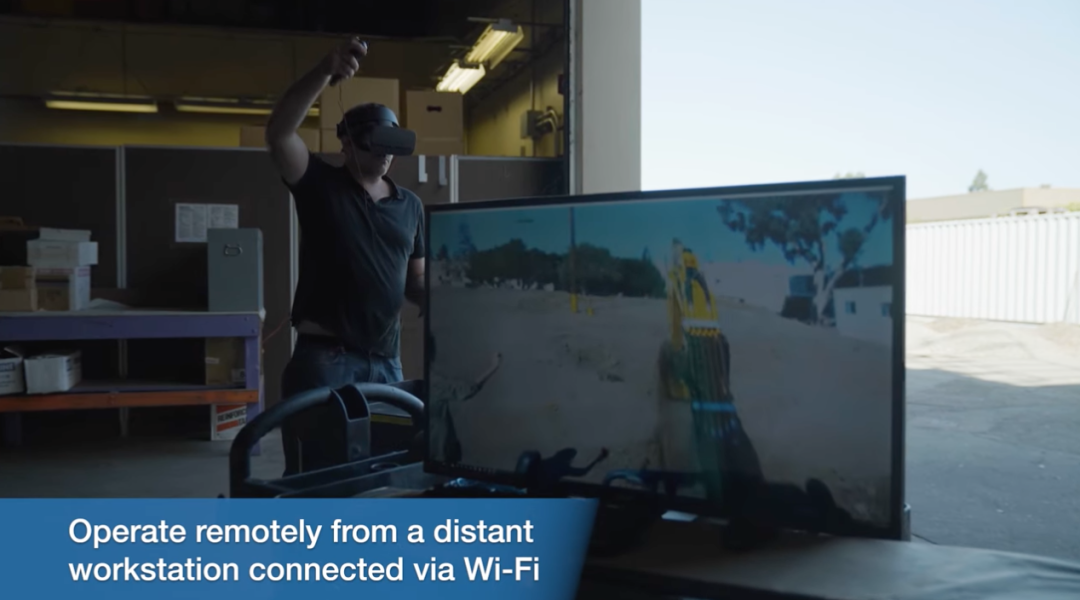 One step closer, the skill of using a joystick is not required, and the excavator can even be operated with motion controls similar to Wii Sports bowling. The excavator's excavator arm and bucket can be replicated in real time using a motion tracking controller, allowing the excavator's "arm" to simulate the same motion through the movement of the operator's arm. That is to say, in theory, the operator can easily operate an expensive construction machine as long as he knows how to dig in the dirt.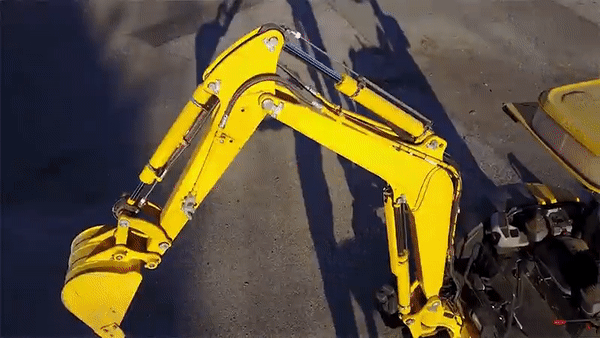 In this way, the threshold and danger of operation are greatly reduced.
In fact, not only Stanford's research institutions, but also countries are developing intelligent technologies related to excavators, trying to use technology to change this high-risk industry. In July, researchers at the Research Robotics and Auto-Driving Lab (RAL) and the University of Maryland, College Park reported yesterday in Science Robotics. announced that they have created a new autonomous excavator system (AES).
The system allows excavators to perform long-term autonomous material loading operations without any human intervention, while AES also provides productivity comparable to that of experienced manual operators.
AES is one of the first unmanned excavator systems in the world that can be implemented in reality, which can enable excavators to achieve more than 24 hours of uninterrupted operation. The researchers say it has certain advantages in improving the safety and productivity of excavators.
Perhaps we can expect that in the near future, just like home drones, we may also control our own excavators in our own yards to plant flowers and trees in our own small gardens.