The new cool products are free to play for the first time, and there are many high-quality talents to share unique life experiences, come to Sina crowd testing, experience the most cutting-edge, most interesting and most interesting products in various fields~! Download the client and get exclusive benefits!
IT Home March 19 news, according to 9to5 Mac reported that Apple's new Studio Display and Mac Studio have been officially launched. With the exception of some in-store pickups, most people are now missing out on the best buying window and may have to wait a long time to buy Mac Studio or Studio Display.
All possible configurations for Apple's new Studio Display have been postponed until at least 4 months. The entry-level $1599 model with standard glass and tilt-adjustable bracket is currently postponed until April 11 to April 19. Versions with standard glass and tilt and height adjustable brackets or VESA brackets were postponed between May 16 and May 31.
At the same time, regardless of which bracket or mounting option the user chooses, the nano-textured version of Studio Display has been extended to between May 16 and May 31.
At the same time, Mac Studio is facing similar full shipping delays. The entry-level version of the device is currently postponed to between April 11 and April 18, while the version with M1 Ultra is postponed to May 2 to May 9.
Users' Mac Studio shipping times will also vary depending on the specific configuration chosen, with some high-end models delayed until June.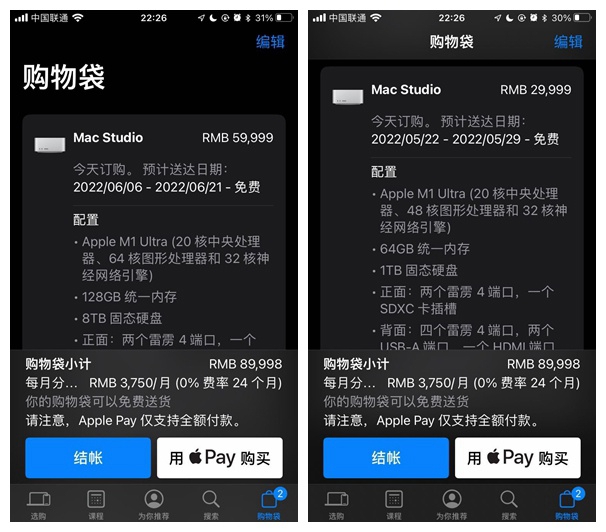 Multiple Mac Studio buyers have reported that device shipping times have exceeded Apple's initial estimates. It's clear that Apple is facing delays in mac Studio production, but it's unclear whether this is caused by supply chain shortages or excessive demand.