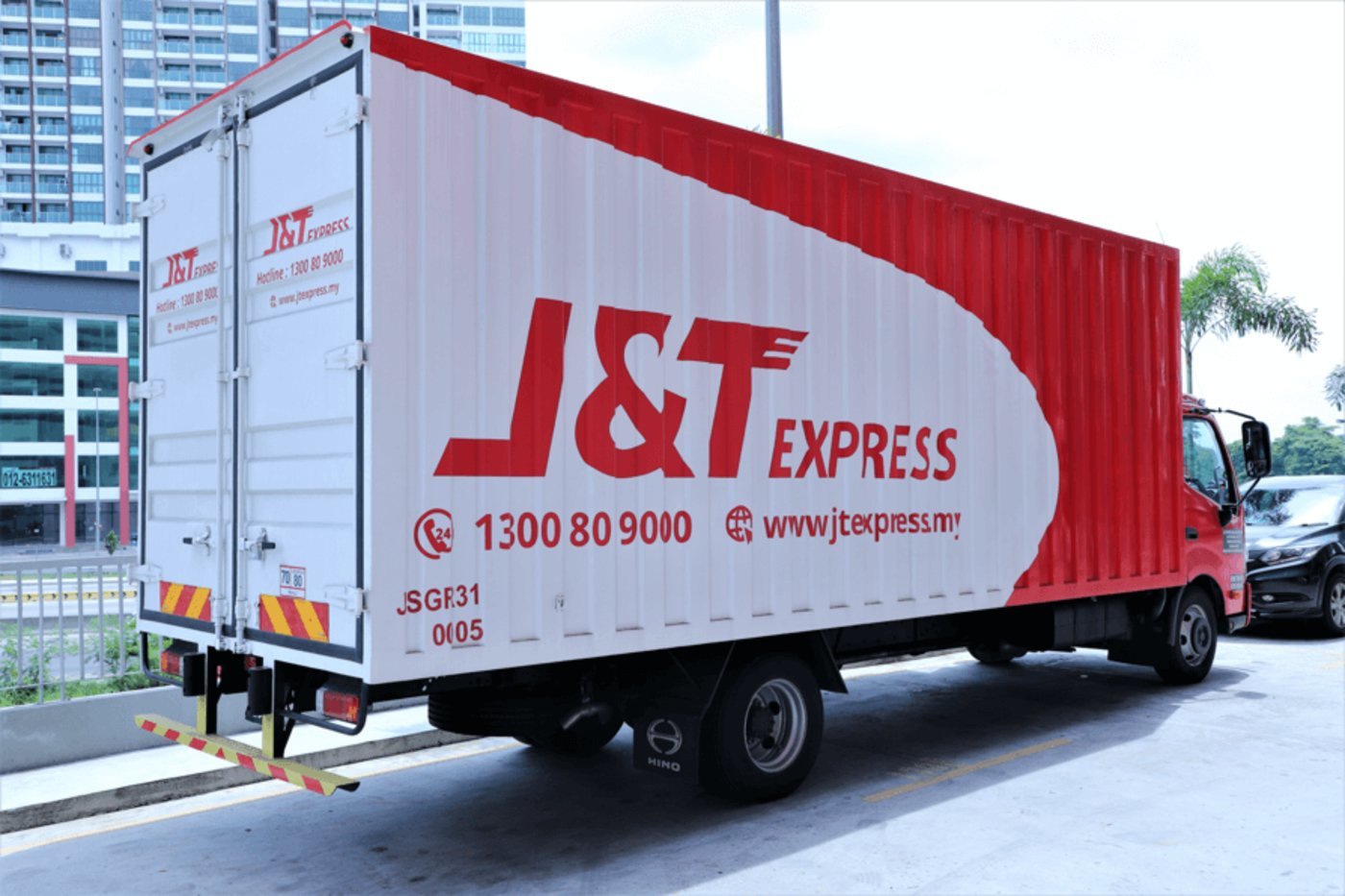 On May 13, a news that "Jitu Express sent a graduation certificate and only lost 1760 yuan" became a hot topic.
It is understood that a Mr. Wang used Jitu Express to mail large parcels weighing more than 40 kilograms, but they were lost by the courier company. Jitu explained that due to the wrong single number, the package was unpacked after being signed by others, and was willing to compensate 10 times the freight for a total of 1760 yuan.
However, mr. Wang, the party concerned, was not satisfied with this. Mr. Wang said in an interview with the media that in addition to the degree certificate and graduation certificate, the package also has clothes, rings, watches, necklaces and other items, worth more than 10,000 yuan. He would find proof of value for the lost clothes and compensate them based on the proof of value.
"It's mainly degree certificates and diplomas, because there is no way to assess the value of these two documents." Mr. Wang said that regarding the compensation costs, he believes that there are two aspects, one is the cost of subsequent handling of relevant certificates and supplementary documents, and the other is the loss of rights and interests caused by the loss of documents to his subsequent employment, work, and academic qualifications. It hopes to negotiate the amount of compensation to 11,500 yuan.
Obviously, the amount of compensation of 1760 yuan is far from the 11500 yuan requested by Mr. Wang. In this regard, the relevant person in charge of Jitu Express said that it is actively communicating with customers.
Low price and "low service" of Jitu
This is not the first time that Jitu has had such customer complaints.
Some netizens have said on social platforms that there have been problems such as unauthorized signing by jitu couriers and damaged packages. On May 13, some netizens said that after the purchased sandwich biscuits were transported through Jitu Express, they found that the outer packaging was cut with a knife and a large opening. The slow speed and poor customer service consulting service experience have become common complaints among users.
According to the industrial and commercial information inquiry system such as Qichacha, there are hundreds of legal litigation information in the risk information of Jitu, including disputes over transportation contracts, disputes over online shopping contracts, and disputes over property damage compensation. In addition, Jitu has also been administratively punished for helping other operators to carry out false or misleading commercial publicity, violating the regulations on the management of bills, and violating the regulations on the management of franchises.
Behind many problems such as poor customer experience, it is inseparable from the business model of Jitu. In October 2021, an employee who claimed to be a customer service of Jitu Express revealed that Jitu's internal system was cumbersome and the system was not perfect.
According to the netizen who broke the news, "Our courier sends a 9 cents, and the boss makes a dime a courier." In this case, the way they increase the quality of their services is by increasing internal deductions. A courier deduction is 6,000 yuan, that is, the courier itself may be worth less than 10 yuan can deduct the courier 6,000 yuan, with less benefits and more deductions. "
And this netizen also blew himself up because he did not respond to the project work order in time to be deducted 200 yuan. He said that the project work order is a customer complaint about logistics on the platform. "As a consumer, I love this feature. But as a customer service, I was broken. Within one hour of response, within 24 hours of processing, no response to the headquarters directly pulled away, deducted 200 yuan, no end deduction of 500 yuan. The ticket has been coming for 24 hours, and this morning's ticket must be closed this evening, until 8 p.m. The morning is also 8 o'clock to start, all day long to watch, deal with dozens of complaints, we have a courier said, the number of complaints in a day of the rabbit is already his previous work for half a year of complaints. He was leaving a message.
In August 2015, Li Jie, who has won the oppo mobile phone Indonesian market agency, observed that indonesia's logistics system is backward and transportation efficiency is low, so he established J&T Express, positioning itself as a technology-based express delivery company with Internet distribution as the core.
With OPPO's relationship network throughout Indonesia, Jitu has become the second largest single-volume company in the Southeast Asian market and the first single-day ticket volume in the Indonesian express delivery industry in only two years. Subsequently, it set its sights on the domestic express delivery market.
In 2019, Jitu acquired China Longbang Express and obtained a domestic express delivery license. In March 2020, Jitu began to exert efforts in the Chinese market.
In June 2020, the daily single volume of Jitu reached 5 million; in October, it reached 10 million; at the beginning of 2021, it reached 20 million. The leap from 10 million to 20 million daily single volume, Zhongtong once took two years to complete, but it took less than a year before and after Jitu, and such a growth rate can be described as "incredible".
But has Jitu's internal management and customer service really kept pace with its growth?
Low prices can only win for a while
In addition to the support of the OPPO system, the "favor" of Pinduoduo, and the support of Boyu Capital, Sequoia Capital, and Duan Yongping Capital behind it, Jitu can quickly occupy the market by relying on "low price + subsidy". This method is simple and crude, but it works.
The delivery price of Jitu in Yiwu, Zhejiang Province, was once as low as 0.8 yuan, far lower than other express delivery companies. Until now, the 1 kg express waybill, in the case of other express delivery needs 12 yuan, Jitu still only needs 10 yuan.
However, Jitu was also dumped at a low price and was shut down by the Yiwu Postal Administration. It has also been "boycotted" by its peers because of its low price.
The complete business process of express delivery includes at least four links: picking, sorting, transportation and delivery. Among them, the collection and delivery at both ends need to be completed by "express delivery outlets".
As a result, the current domestic express delivery business model is mainly divided into two types. One is the self-operated model, and the other is the franchise model. Self-operated with Jingdong and SF as representatives, they built their own outlets to complete the whole process of express delivery. The franchise model is mainly based on outsourcing the work of picking and delivering to franchisees. At the same time, the cost of express delivery in the franchise model has dropped a lot compared with the self-operated model.
In the early stage of Jitu's preemptive market, because of the rapid growth of demand, it was suspected that there was a "rubbing network" behavior of cooperation with franchisees in other peers.
In October 2020, Yunda Express issued a notice on the "Notice on the Prohibition of Agents of Jitu Express Business on the Whole Network" announcing that franchisees are prohibited from acting as Agents of Jitu Express. Prior to this, Shentong and Yuantong also issued relevant notices.
Relying on extremely low prices to open the market, but the extremely thin profit means that Jitu needs to invest a lot of its own funds. According to relevant media data, the general cost price of the express delivery industry is about 1.4 yuan, which is basically not profitable below 1.4 yuan, but Jitu has hit the price to 0.6-0.8 yuan. Some couriers said in an interview with external media that on the road to the expansion of Jitu, crazy burning money is the norm. In 10 months, it lost more than 20 billion yuan, and the amount of money burned in one year was as high as 30 or 40 billion.
Any product will experience a higher price process in the early stage of development, but through full market competition and technological progress in the industry, the price of the product will gradually decline, compressing the profit margin within a reasonable range, and the entire industry can cycle positive development.
The expansion of extremely low-price express delivery has brought about a surge in orders. The processing of a large number of orders requires the high-speed operation ability and management ability of the courier company. Relying on the "low price" play, Jitu quickly opened up the market, but at the same time, it also got the resistance of peers, poor customer experience and related penalties.
If the food market is divided, Jitu still has no way to improve customer service and transportation efficiency. If you can't really rely on efficiency and technology "low price", how long can this go?