IT House News on May 13. Previously, there have been rumors that Apple will launch iPhone models that only support ESIM, that is, mobile phones have no physical SIM card slot. However, a few years before the ESIM technology, Apple founder Steve Jobs had hoped that the original iPhone had no SIM card slot and did not use physical SIM cards.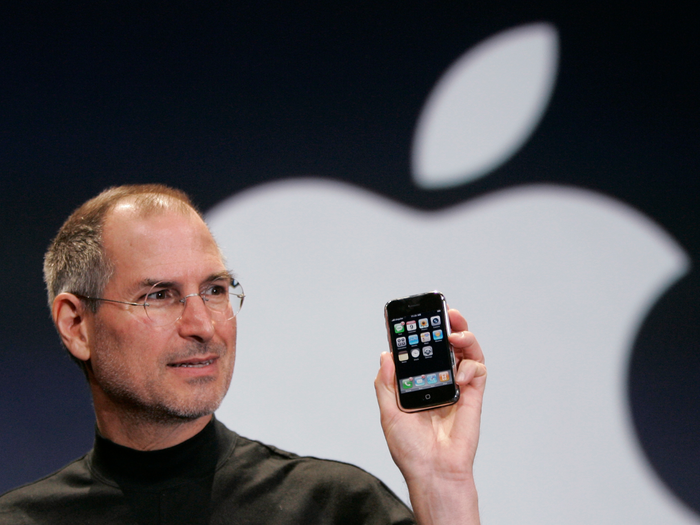 This information was revealed by Tony Fadell, the former iPod president of Apple, and told the story in an interview with reporter Joanna Stern in the special event of the Computer History Museum.
According to Fadell, in the early development of the iPhone, due to Steve Jobs' design preference, he opposed the idea of designing the SIM card slot in the device. In the words of the "iPod", Jobs told the engineer and designer who was developing the iPhone, "We don't want to open another hole on it."
At that time, the co -founder of Apple took the operator Verizon as an example, claiming that the iPhone without the SIM card slot could be realized because the operator focused on the CDMA network at the time, and the CDMA mobile phone did not need the SIM card, which was directly related to the operator's by the operator. The network is connected.
Fadell then mentioned that he had to use market data to persuade Jobs. He said that it was impossible to use CDMA instead of GSM networks on the iPhone, because the former's adoption rate was very low.
Fadell said, "When you work with a person with a very good opinion, and when you have to refute him, you have to speak with data, and you need to convince him the entire team." A person will not work. "
Fadell once again tells the story of the development of iPod. This time he mentioned the importance of the idea of opening Apple retail stores for Apple's business model. Fadell explained that in Apple, they believe that the best candidate for sales products is to create it. At the same time, the company needs a space to tell product stories to show people why they need to buy these products. "This is why Apple retail stores are so powerful."
IT House learned that in his new book "BUILD", Fadell shared some stories about his work in Apple, including how Jobs opposed to compatibility of iPod and Windows PC.