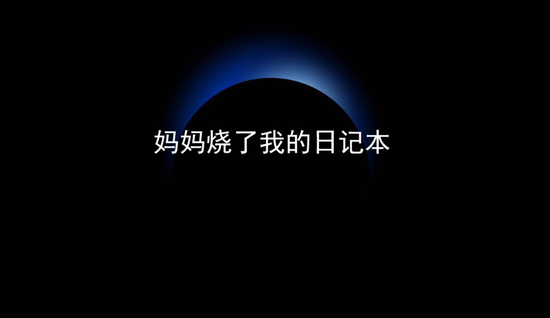 Welcome to the wechat subscription number of "Sina Technology" : Techsina 
| Yang wen is enlightenment
In May last year, a copy published on the official website of a well-known electronics manufacturer, Gijia, was found to be grossly inappropriate. In order not to let public opinion expand, Jijia quickly modified their official website copy, want to muddle through. But did not expect is, the netizen still turned over the screenshot of the original case again.
Quick users are using:
Baidu snapshot.
This little feature born in the classical Internet era is so useful that it has witnessed almost every hot event. Last September, for example, the Guangxi Lottery center announced a winning result. However, netizens found that there were still two days left before the prize day, how could the winning result have been published?
In doubt, Guangxi lottery official website quickly modified the time in an attempt to muddle through. This time, meritorious service or Baidu snapshot.
This feature was first introduced by Google and gradually became a standard feature among Chinese search engines after Baidu introduced it. It is also simple to say, as a search engine, Baidu in the capture of website information, to include pages to take photos and copy, is the cache of the web page processing.
Recently, Baidu quietly shut down the feature, an insider told the media:
It is mainly due to the development of web technology and generational change.
Baidu search early development, because the Web site on the Internet often appears to visit unstable phenomenon, so Baidu search opened a snapshot function, through the capture closed to save the key content of the network, in order to protect the user's search experience. But with the development of Internet technology, the Internet has become stable Web site access, snapshot function has become less important.
Baidu's friend told Nai Wu, snapshot this function is very chicken ribs, no contribution to income, there is a certain risk.
The THING ABOUT TECHNOLOGY IS THAT SatU DOES NOT UNDERSTAND, but THE GROUP THAT USES THIS FUNCTION MOST IS PROBABLY SATU'S PEER - the media.
In many hot news, the parties will modify or delete the original link for various considerations. Because of the existence of Baidu snapshot, a lot of evidence can not be deleted clean, which can provide a lot of clues and information for hitting the face.
Well, it's not just journalists. He did a search on Weibo and found that Baidu Snapshot is a convenient tool for many people.
Someone's blog written many years ago can not find, through Baidu snapshot, he can also look at his young writing words; Someone once was the webmaster, later the site did not, he can also see their efforts through Baidu snapshot; Some people with Baidu snapshot to find their own long fruitless information; Some people use snapshots to find out the truth about major accidents. Others used Baidu snapshots to find many comments that had disappeared on Douban and Zhihu...
Is the Internet stable now? Some foreign netizens have done statistics, the rate of rotting websites on the Internet is very high, 10 years time nearly 60% of the websites are gone.
How to prove that these pieces of information ever existed used to be snapshots.
Some people have said that this feature also causes some confusion. For example, for some information involving privacy, the original link has been deleted, but Baidu's appeal process is too complex, which brings some trouble to the parties. Still, some criminals even use technology to hijack snapshots and display illegal information.
In 2018, for example, Shanghe County People's Court in Shandong Province handed down a verdict. In order to seek illegal economic benefits, Hou taught himself hacking techniques and set up pornographic websites. He used cloud servers, personal computers and hacking techniques to invade the official websites of two administrative agencies and realize Baidu snapshot hijacking:
Promoting the porn sites it runs.
Say this visit is big enough, just a few months, Hou Mou sold 2,315 members, profit more than 40,000 yuan.
This time with Baidu to remove snapshot function, and Sogou. Hao Daoxing said that he heard a history professor give a lecture at Nanjing University one year. He said that the study of the history of a certain period was difficult. Fortunately, he had collected many memoirs and diaries written by people, but he still had many regrets about the research.
Who in their right mind keeps a diary anymore?

(Disclaimer: The views expressed in this article are those of the author and do not represent the position of Sina.com.)