By Zheng Xuutong and Qi Xin
To cut costs and improve efficiency, Internet companies continue to cut benefits.
Recently, media reported that an internal document of a large Internet factory said that from August 15, the restaurant benefits will be canceled for some employees, the existing midnight snack coupons can be used normally, but the company canteen will no longer be free.
Xu Zheng (pseudonym), an employee at a major traditional Internet factory, told The Times on August 5 that his company's restaurant benefits were not the only ones to be cut.
"Now it happens once a long time, and the quality is poor." Xu Zheng joked.
On the same day, Zhang Rui (pseudonym), an employee of a large short video factory, also admitted to The Times that the company canceled afternoon tea this year, and the canteen benefits were also reduced.
A number of Internet companies have similarly scaled back benefits in recent years. The Times has learned that Internet companies have reduced costs and increased efficiency, and the quality of office Internet and bottled water have even declined.
Employee welfare is in part a reflection of corporate growth, as once-booming Internet companies cut costs and defend profits.
It is worth noting that Internet companies have not stopped bringing in new blood while scaling back benefits. According to Liepin's latest report on college students' employment in the second quarter of 2022, the number of newly created jobs in the Internet industry still outnumbered other industries in the quarter. But the salaries on offer are significantly less attractive than they were a few years ago.
  Cuts in benefits
Free meals, once regarded as standard for big Internet companies, have continued to shrink this year.
Zhang Rui noticed that the canteen was no longer free, he had an extra food expense.
She told The Times that in the past, the company was free of charge for breakfast and lunch, and employees would be issued 30 yuan "energy coupons" after 8 p.m., basically equivalent to free meals.
"All meals are not free now, but the price of the canteen may be a little cheaper than the price of the restaurant outside. Like us, a meal is 15 to 30 yuan." Zhang Rui said.
Xu told The Times that employees of his company's subsidiary had been denied access to the cafeteria at the company's headquarters a few months ago. Instead of free cafeteria food, they had to eat nearby.
Seo also felt the quality of afternoon tea decline sharply. In the past, companies could have fresh milk tea or juice as afternoon tea. Now, there are pure tea and even canned drinks left over from events.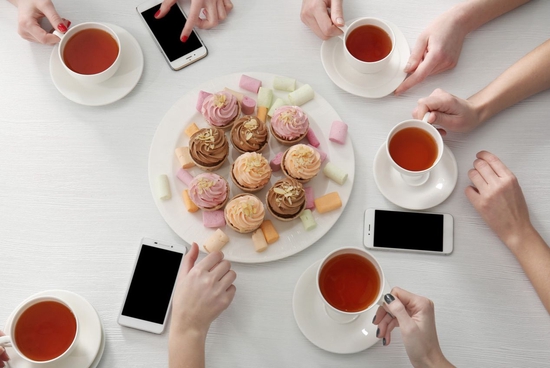 Photo source: Creative
"One time, the company finally issued fresh juice. I checked online and found the price was less than 10 yuan. I was very disappointed." Mr. Xu said.
Many perks beyond meals are disappearing, too. Xu noticed that interns, probationary employees and some outsourced employees, who used to get benefits in the form of game coins and memberships to video platforms, were now missing out.
In addition, some departments of the company still had tourism subsidies last year, and colleagues set up tour groups in batches. However, this year has entered the peak period of tourism, and the company still hasn't mentioned the matters of tour group construction.
"My friend in Dachang is having a hard time. The Internet speed in his office has even started to drop. The bottled water in his office has dropped from nearly 20 yuan per barrel to just over 10 yuan per barrel. Li Zheng (pseudonym), who works in the Internet industry, told The Times.
Some "benefits" tied to employees' salaries are also disappearing.
An employee at a major Internet factory told The Times that the company used to pay a considerable amount of overtime on weekends, which was included in the expected salary when employees applied for jobs, but now overtime will be arranged to take time off, and the expected total salary is reduced.
Similar situation happened to Zhang Rui. In the past, she worked overtime on weekends, and her salary was double. Now, the overtime will be deducted as annual leave, and the overtime pay will not be approved unless the direct leadership applies for special approval.
Xu's department had previously issued a "welfare policy" not to work overtime, encouraging employees in some departments to leave work on time, but as companies in the industry continue to push to reduce labor costs, employees who are still on the job feel increased competitive pressure, Xu began to voluntarily work overtime after work.
Li's company, which announced last year that it would eliminate "big and small weeks" (one week off and one week off), is now encouraging overtime. She now works on a "big and small week" schedule and often works until 11pm.
  Strictly control labor costs
Behind the welfare reduction, the Internet industry continues to reduce costs and increase efficiency, especially the control of labor costs.
Photo source: Pixabay
An employee in charge of the enterprise business of a large Internet factory told The Times that the company's senior management recently emphasized cost reduction and efficiency improvement, hoping that the business structure is healthy and can make money. Against this background, some businesses are facing adjustment, and the staff has been cut by more than half.
For Internet companies with relatively high labor costs, labor cost control may save a lot of expenses for the company.
Times reporters learned that in addition to "wages, salaries and bonuses", Tencent's remuneration also includes "share remuneration expenses", "welfare, medical and other expenses", "training expenses" and so on. In 2021, Tencent's average monthly remuneration per person is about 70,000 yuan; Kuaishou employee benefits include "other social security costs, housing allowance and other employee benefits", with an average monthly remuneration of about 65,000 yuan per person.
While keeping labor costs under control, Internet companies continue to hire for key businesses. Tencent announced that it will bring in core technical personnel and outstanding fresh graduates this year, and the total number of employees is expected to increase. Huawei announced plans to hire more than 10,000 new graduates this year; Nearly 6,000 fresh college graduates will join Alibaba this year, said Daniel Zhang, chairman and CEO of Alibaba Group Holding LTD.
In the second quarter of this year, the Internet industry accounted for 9.64 percent of the total number of new graduates' jobs, still the industry with the largest number of new jobs, Liepin data showed.
While hiring continues, fast-growing Internet companies are no longer offering significantly higher pay than other industries.
According to Liepin data, in the second quarter of this year, the average annual salary of fresh graduates in the Internet/mobile Internet/e-commerce industry ranked third among all industries, only 154,000 yuan, lower than 192,800 yuan in the communications industry.