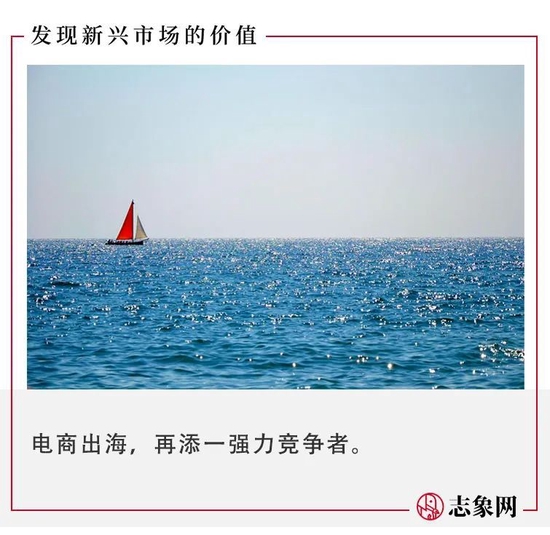 The author & have spent | Wang Xiaohan Xie Weiping
Whatever Pinduoduo's secrecy, information obtained by Zhixiang from various sources, including Daxiang and logistics companies, suggests that Pinduoduo is secretly preparing a new project to go abroad.
According to a person close to Pinduoduo, the company has set up a special overseas project team for this purpose, "which is small and has been in the making for three months. The vice president is in charge. It is not yet clear to whom the project will be reported, but prior to this, it was Pinduoduo CEO Chen Lei who made a public appearance at the overseas business.
Another insider also admitted, "Pinduoduo's new sea project is still in the research, confidential stage, there is no information for the time being."
A spell before, many employees told volunteers like net, spell of heavy sea has always been the plot, but Huang Zheng with spell before for many, many close to sea project is trying to clean, such as vova, like network before the project BaoLei, was published in February 2021, the article analysis vova with spell more connected, both in the same office building, Even the design of the shopping sites is very similar.
But it is clear that Pinduoduo's new project team is already reaching out to top cross-border e-commerce sellers and trying to persuade them to join the partnership.
A person in charge of a Shenzhen cross-border e-commerce business with a 2021 revenue of more than 2 billion yuan told Zhixiang that he had had initial contact with Pinduoduo. "They said they would do cross-border projects and hope to cooperate in the future, but we haven't discussed the details yet." Zhixiang network also learned from other channels, Pinduoduo is currently in intensive contact with South China's big sales.
A staff member of a cross-border e-commerce association in a city told Zhixiang that a business manager claiming to be the official business manager of Pinduoduo's new overseas project had searched for customers in several wechat groups a few days ago, "but didn't see their policies or the name of the overseas platform."
Logistics, there are close to the rabbit people told Zhixiang network, pin-lot with the rabbit has been in the docking, the sea is also likely to cooperate with the rabbit. Starting from Indonesia, Polar Rabbit's express network now covers 13 countries around the world, mainly in Southeast Asia, the Middle East, North Africa and Latin America. If Pinduoduo goes to sea, Polar Rabbit can only rely on these regions.
"The most likely is to build a cross-border e-commerce platform, to Pinduoduo in the supply chain management ability, it is not difficult to do business abroad, the difficulty is how to get traffic on a new platform." A sea marketing operator said.
In December 2021, ByteDance strongly launched a new independent integrated e-commerce APP Fanno for overseas markets, but less than half a year after its launch, Fanno, which relied on TikTok's huge traffic pool, was shut down. According to sources familiar with the matter, Fanno was eliminated by Byte internally, and the project team was disbanded in April this year, and even the person in charge had left. Fanno for the European market to attract users with high discounts + low prices, once was the cross-border e-commerce circle as the "overseas version of Pinduoduo", but also can not escape the "traffic nightmare".
"A platform with its own flow, to attract more high-quality businesses to settle, now the flow cost has risen too much, I do not know whether pinduoduo can bring the domestic flow of play to overseas." The sea marketing operator pointed out.