Author/Qian Tongxin
Amazon announced on August 5 that it will acquire IROBOT, the originator -level corporate corporate enterprise of scanning robotics at a price of $ 61 per share. This acquisition uses the form of full cash acquisition, which has a valuation of this IROBOT for $ 1.7 billion.
IROBOT's stock price closed up more than 19%on the day, and its market value exceeded 1.6 billion US dollars. In the past year, IROBOT's stock price has fallen by 30%.
IROBOT is famous for its scanning robot Roomba launched in 2002. The product line is expanded from a vacuum cleaner to other home cleaning robots, such as mop robots and weeding machines. The transaction is expected to deepen Amazon's influence in the field of consumer robots.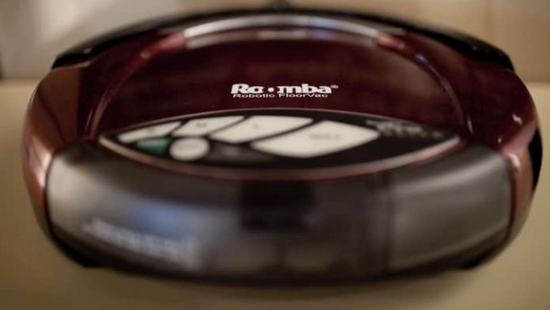 Last year, Amazon launched the first home assistant robot Astro and began to boldly bet on the field of consumer robots. This is a smart home robot with a price of $ 1450. It is equipped with a company Alexa digital voice assistant that can follow consumers to move around at home. The main function is to inspect and pick up goods, but does not have the function of sweeping the floor.
Amazon hopes to provide consumers' home life solutions, thereby continuously expanding the boundaries of retail services. As a just -needed family intelligent device, the floor -to -floor robot can become part of the Amazon ecosystem. Amazon's intelligent voice system was a good entrance before. In the future, scanning robots can be further integrated with Amazon Cloud AWS and voice assistant Alexa.
IROBOT was founded in 1990 by COLIN ANGLE and his mentor by MIT robotic experts. Angle told reporters that IROBOT founded the design and manufacturing moon landing robot, but finally became a sweeping robot. Over the years, the IROBOT team has proven this ability to reshape people's home cleaning methods with both practical and innovative products.
After years of high growth, IROBOT is facing the pressure of slowing growth. The financial report released on August 5 shows that IROBOT's revenue in the second quarter decreased by 30%year -on -year, and orders in many regions in North America, Europe, the Middle East and Africa decreased, delayed, and canceled, and the inventory is now excessive.
IROBOT's sales in 2020 and 2021 have increased significantly during the global new crown popularity period, but in recent quarters, like other consumer electronics products, it has also been restricted by the supply chain. Due to the decline in income caused by cost growth and decline in sales, the company has suffered losses in the past quarter financial report. IROBOT also announced that it will lay off 140 people, accounting for 10%of the company's employees.
In China, IROBOT also faces a large number of domestic manufacturers such as Cobos, and domestic products are often lower. The reporter asked from an e -commerce platform that the price of an IROBOT sweeping and mop robot set is as high as 4,800 yuan, the price of IROBOT ROOMBA i3+sweeping robot is as high as 3900 yuan, and the previous generation ROOMBA i4 is also priced at 1,800 yuan, while a domestic certain domestic The cheapest prices of some brands of sweeping and mopping smart suits are only RMB two hundred yuan.
The acquisition is also the fourth largest transaction in Amazon's history. In 2017, Amazon acquired retailer WHOLE FOODS for $ 13.7 billion and MGM, MGM, acquired MGM for $ 8.45 billion last year. Last month, Amazon announced 3.9 billion yuan U.S. dollar cash transaction method ONE Medical, the primary medical care provider.
In less than a month, the acquisition of two billions of dollars worth of billions of dollars in cash also reflects the sufficient cash flow of science and technology giants. According to the financial report, as of the end of the second quarter, Amazon's total cash and cash equivalent was 37.5 billion US dollars, slightly higher than 36.2 billion US dollars half a year ago.
However, due to the failure to invest in electric vehicle companies Rivian before, it also caused Amazon's financial loss in the second quarter. In the second quarter, Amazon's net loss exceeded $ 2 billion. Since this year, Amazon's stock price has fallen by more than 15%.