Intel (INTC) had a rough second quarter, with revenue down 22% due to a drop in PC purchases. Yesterday, TrendForce released some bad news about Meteor Lake processor being delayed by a year to 2024, but now Intel has officially responded and denied the news.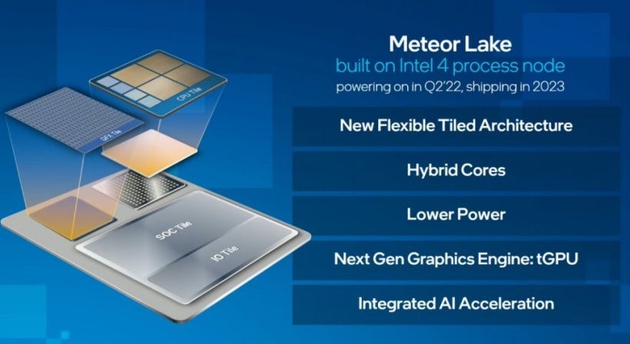 According to The Verge, Intel spokesman Thomas Hannaford says not only are these rumors untrue, but they're also Meteor Lake's processor is heading for the consumer market in 2023.
Meanwhile, Intel CEO Pat Kissinger said on Intel's Q2 2022 earnings call that the company is on track to deliver Meteor Lake in 2023, noting that the series is performing well both internally and in customer LABS, and has been widely demonstrated to customers.
Meteor Lake is one of the first Itel 4 (7nm) processors, and is said to be one of the first to use EUV in manufacturing. For the first time, the processor has a modular design that can be stacked with small chips from different processes.
TrendForce also said yesterday that Intel won't even begin mass production of a key Meteor Lake component until the end of 2023, "an event that significantly impacts TSMC's production expansion plans," IT House has learned. TSMC also responded that it would not evaluate the business of individual customers, but the company's capacity will be as planned.