IT House August 6th news, according to TESLARATI today, Ford Motor Group's electric vehicle sales reached 30,648 vehicles in July, an increase of 168.7%year -on -year. Brand, second only to Tesla.
Ford said the growth of sales this month has benefited from multiple models. Among them, Mach-E's sales were 4970, a year-on-year increase of 74.1%. The sales of E-TRANSIT in the commercial market increased by 13.9%year-on-year, and sales in government channels increased by 46.3%year-on-year.
In addition, Ford F-150 Lightning pure electric pickup card sales in July were 2173 units, setting a new record for monthly delivery. The car was officially put into production on April 26 this year and was delivered for the first time on May 26. In the past six months, Ford's electric vehicle sales have been growing, and vehicle sales in July have made Ford a "American first brand".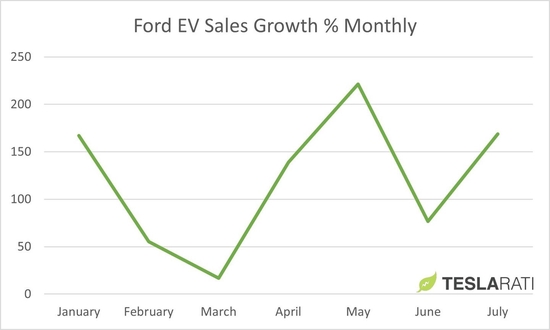 Andrew Frick, the sales, distribution and truck vice president of the Ford's "Ford Blue" department, said that the sales volume of the Ford F series reached 63,341 units for the first time this year, successfully exceeded the 60,000 mark, and the sales of the Ford SUV reached the sales volume reached 73234 units, an increase of 70%year-on-year, and the market share of E-Transit in the field of electric trucks is as high as 95%.
At present, Ford's market share in the electric vehicle market is continuously expanding. In the first quarter of 2022, Ford electric vehicles accounted for only 4.4% of the market share, and in the second quarter, it increased to 7.7% of the market share. In July, Ford Electric Vehicles had occupied 10.9% of the market share. In addition, Ford's sales in July increased Ford's overall sales by 36.6%year -on -year, an increase of 7.7%month -on -month.
In contrast, the sales of other brands are not optimistic. Among them, Honda's sales in the United States in July decreased by 47.4%year -on -year, Toyota's sales in North America in July fell 21.2%, Mazda's sales in the United States in July fell by 28.5%. Subaru's sales in the United States in July fell by 17.1 %. This means that electric vehicles are occupying the market of traditional internal combustion engines.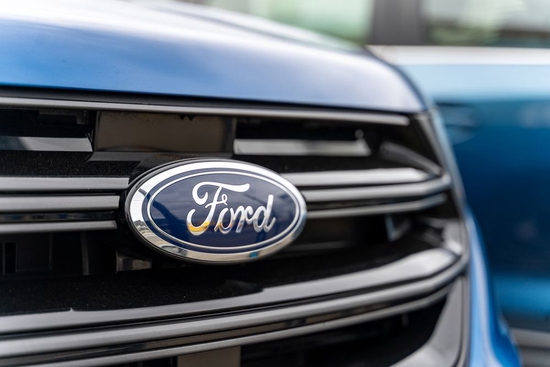 IT House learned that Ford announced its electric vehicle plan on July 26, which is expected to achieve the goal of 2 million electric vehicles an annual output of 2 million electric vehicles in 2026. In addition, in order to provide financial support for electric vehicle business, Ford plans to lay off more than 8,000 people.