Faraday Future announced this morning that January 18, 2023 (January 17, California, USA) -- Faraday Future Intelligent Electric Inc., a global sharing intelligent mobility ecosystem company headquartered in California, USA. Announced today that it has entered into an amended and restated Stockholders Agreement (the "Shareholder Agreement", or the "Stockholders Agreement") with FF Top LLC ("FF Top"), a wholly owned subsidiary of FF Global Partners LLC ("FFGP").
In addition, the Company has entered into a non-binding cooperation framework agreement with the Government of the City of Huanggang (" City of Huanggang ", or "Huanggang") in China to facilitate the Company's strategic landing of a dual hub in China and the United States.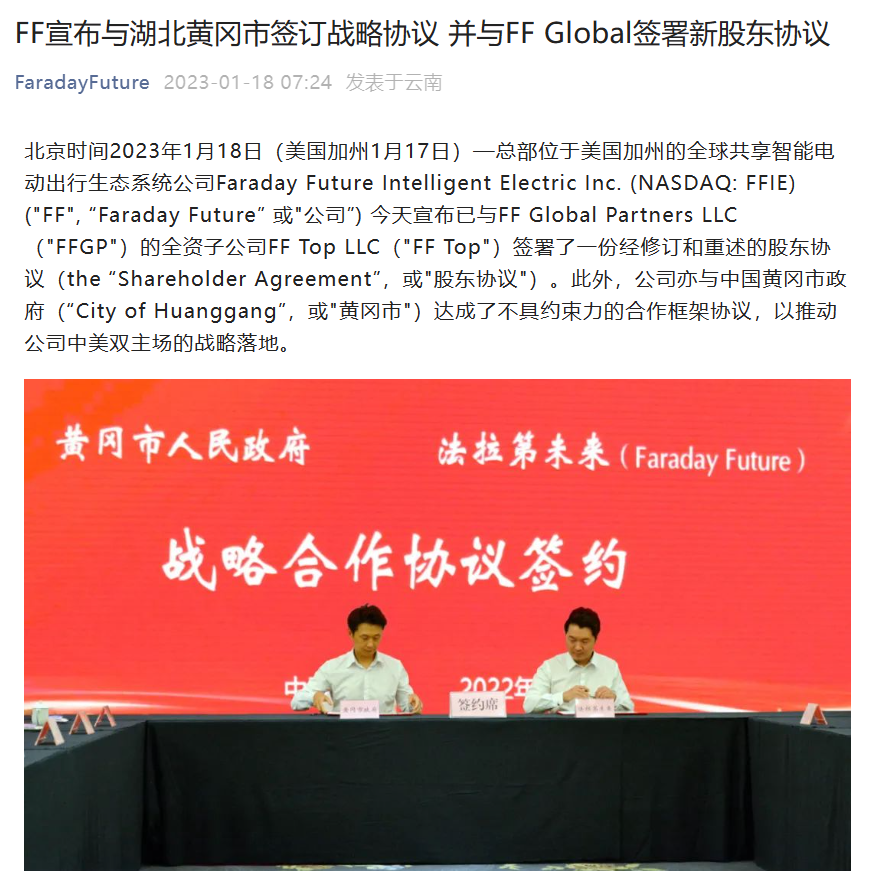 Subject to shareholder approval, FF Top will have 1:10 super voting rights. In addition, subject to shareholder approval, FF Top will have 1:20 super voting rights when FF's market capitalization reaches $3 billion. Subject to the terms and conditions set forth in the Shareholders' Agreement, FF Top will also have the right to nominate four FF Top designees for seven board seats, which will provide FF Fop with control of FF's Board of Directors and the right to approve certain financing. FF Top has informed the Company that a number of recommendations in the shareholder Agreement are expected to be submitted to shareholders for approval.
According to the framework agreement signed between the company and Huanggang City, FF plans to move its future FF China headquarters to Huanggang City, which will further support and promote its strategic landing of Sino-US double home and double-gene.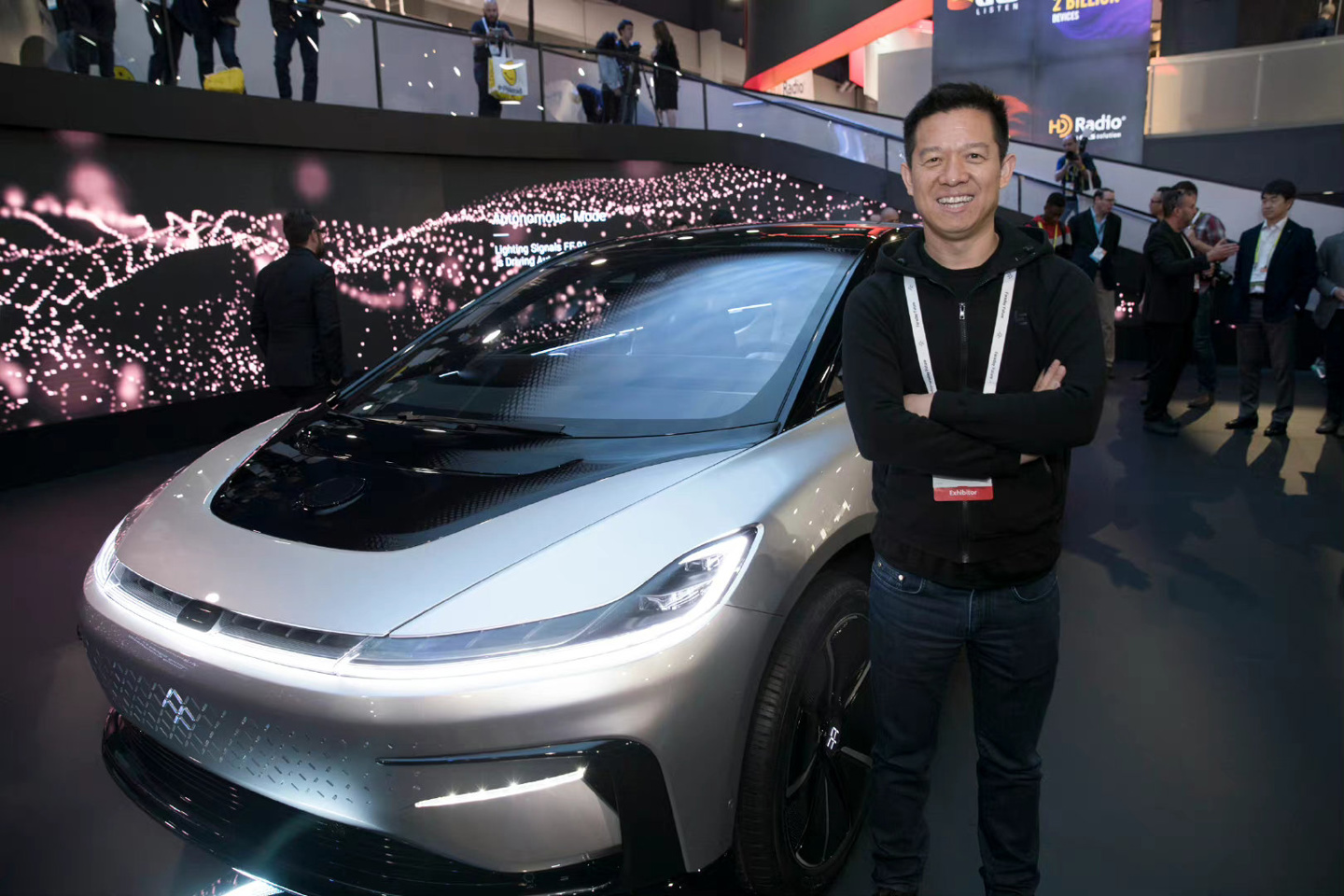 According to the framework agreement signed by both sides, in order to further realize complementary advantages, mutual benefit and common development, both sides shall contribute their respective advantages in investment, scientific and technological innovation, industrial transformation, location, policy and other aspects. It is expected that the Huanggang government will actively assist FF in industrial layout and deployment of relevant resources in Huanggang, and provide FF's entrepreneurial projects in Huanggang with financial and policy support, including but not limited to. Faraday Future plans to move its FF China headquarters to Huanggang, while retaining its global headquarters in Los Angeles, California. FF China headquarters is expected to be jointly funded by the Huanggang Government Guide Fund, related industry funds and FF. The framework agreement was signed in the third quarter of 2022.
IT House understands that FF expects to begin mass production of the saleable FF 91 Futurist EV in late March 2023, which is expected to roll off the assembly line in early April and be delivered before the end of April. FF has reached its sixth manufacturing milestone with the completion of construction and equipment installation at the vehicle assembly area. This marks the completion of six of the seven milestones set by FF in late 2021 (the seventh milestone being the SOP). It also represents FF's success in mass-producing the FF 91 Futurist. In addition, the 91 FF Futurist also completed the vehicles and 91 FF Futurist I.A.I system at the core of the advanced system, namely Intelligent. Autonomous. The Internet/Intelligent, automatic driving and the Internet) and major upgrade of the core components.